Hey guys,
I have internet already!!!!!!!!!
*screams*
Whoohooo!!!!!!!!!
After waiting for one month the line is finally available.
Omygosh.
I had missed internet.
And I had missed blogging.
So get ready,this is gonna be a looooooong post.
First off, I wanted to show you the 'Simple contest' photo.
(not editted) bye-bye rm 500 n dream to model!=(((((
*****************************CUT************************
Next off,
I started real college class.
Monday was the first.
Omygosh the class is so freezing cold!!!!!!!!!
Ever heard of people dying from cold?As in air-cond's cold??
Yeah, it might happen to my college.
CHOI!!!!!!!!
*laughs*
So I want to buy the 'hand-warmers' and 'leg warmers'.
You know, handwarmer like the one So Yi Jung and Ga Eul wears in Boys over flowers?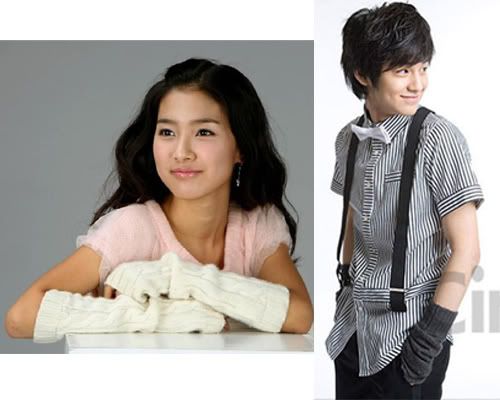 The grey one.Which covers up to your thumbs.
And the leg warmer like in Glee, which Rachel Berry wears.
Yeah, the prob is I've only seen it in TV.==
Not real life.It does look good.
Anyone knows where to buy???
I need it.= =
What to do.
OH,I'm taking 3 subjects you know.
Econs, business n law.
Plus Malaysian studies and moral studies.(oh yah, anyone not using the books??donate to me.)
It's only gonna be in used for 4 months.A waste to buy the original one.
And I met this 2 new friends.Malay girl n chinese.
Oh there are people who r older than me too.
There's this girl who's 19, did some course at Sunway n later find out that it's not suitable for LAw degree.
Sad case.
Then there's another guy, 21, who was forced to study law by his dad.
Overall, my first day was great.
(Miss you guys, you-know-who)*shed tears*
*****************************CUT*******************************
And during the hols, I went to Johor!!!!!!
So gonna show you some pics.=)
See my name???Sigh.always goes wrong.
Family
Grandma
mama
The little princess's room
Hello Kitty Collection
Mirrors everywhere
Prince's room
When my cousin puts make-up for me
TAda!!!Michele with dramatically long eyelashes.
Cousins playing
Right eye is for day-look,left eye for night look.HAHA.weirdo
At Skudai parade
Swimming ppol in da house
Little Harvey's famous pose
Cousin enjoying karaoke
brother in karaoke room
Magnets n magnets
Love this pic.Art of photography.LOL
Family
With cousin
princess on board.lol
with cousin
another cousin
******************************CUT********************************
And then I went Sunway with She-Reen.
Normal girl stuff, walk here, walk there.
See here see there.Then makan.
At Wong kok Char chan Teng.
It happened like this,
Michele: (looks at menu and points at a bowl of mee) hey this is the dish that I ate when we went to One Utama the previous time.It's Nissin mee lah!!!The one which taste like maggi mee.
She-Reen: How could it be???They won't put maggi mee in wan lar.
Michele: Let's ask the waitress.
Waitress: Oh that, erm, that is actually maggi mee.You could try the other mee bla bla bla.
Michele: *jaw drops* *recomposes posture* erm kay thanks.
waitress left.
Michele pengsan-ed.
Okay, exxagerated a little.
But stil, I could'nt believe it!!!!!!!!!!
What I fear came true.
It really is maggi mian!!!!!!!!!!!
*vomits*
Cheated me.*stomps feet*
So you guys out there, don't think it's worth to eat maggi mian in a restaurant?Don't order for Nissin mee.
I shan't put up the photo, lest they think I encourage you to forget about eating there.
No, I meant that if you don't want to eat maggi mian in a air-cond high class restaurant, don't eat Nissin mee at Wong Kok's.
That's me!!
And She-Reen.Sexay.
Only rememebered to snap pics after we finished the meals.
Famous toilet shots.
P/s: you guys.(you-know-who)What I say is that, don't buy anything for my birthday.
No need to waste money lahh.
I have lota clothing n jewelleries dy.
So I really don't need it.
*************************************CUT******************************************
Ermm and then I watched this Korean drama called: Boys over Flowers.
Amazing, Simply amazing.
Love dao die.
I love love love the storyline.And how the people in it acted.
Even the episode 1 is great.
That's what hooked me on.
And Gu Jun Pyo in that drama is soooooooooooooo sweeeeeeet!!!!!!!!!!
Still,I think So Yi Jung is best looking of all.hehe..
But Jun Pyo....
*clasp hands and sigh*
Yes.I especially liked it where there was a scene Jan Di was bullied by the Shinhwa students after the scandal between her n some unknown guy in a hotel broke out.
Her best friend framed her because of jealousy.
By right she never did it with the guy.
Jan Di's bike was burned and her legs bleeding.
Jun Pyo misunderstood the situation and decided to ignore her.
That's how the bullying came about.
But then he found out the truth,that Jan Di never did it.
Jun Pyo came running back, shoo-ed the bullies away, hugged her and kept apologizing.
After that, he carried her back home to treat bruises.
Omygosh.I love that the most.Sweet!!
And then there was also a part where Jan Di wanted to reject Jun Pyo's invitation to go on a date, giving reasons that she is busy attending to her customer in the porridge shop.
By right, there was only one customer.She created the noise and cooking sounds by herself, just to indicate to Jun Pyo that she is busy and not available.
*laughs*
Yeah that was funny.
Those who haven't watch must watch.
I daresay best drama I've ever watched.
Better than Glee.Sorry Glee fans.=)
Oh yeah, the drama did not stop at ep 25. 5 special episodes were made for to end the drama.Due to public demand.
So She-Reen download it asap for me.
Pleeeeeeeese?????
Oh is Personal Taste nice?
It stars Lee min ho too.
I'm gonna catch it at 8tv.;D
It's gonna start on 29th June.
source
OKAY.Gonna go sleep n wake up early for college.
Tata~~~